The company
Our company : Metal Rolling Services
METAL ROLLING SERVICES, created in 2012, is the fruit of an association between 2 experts of the metal industry : an engineer metallurgist and a sales representative in industrial business.
METAL ROLLING SERVICES meets the needs today vital for companies = to Avoid unnecessary stocks !!!
Indeed, thanks to our production tools, we avoid to all customers the mini of quantity imposed usually by the suppliers on every type of ferrous and non-ferrous alloy for the short deadline.
Our range
Non-ferrous metals : copper and its alloys, Aluminum, Stainless steel...
Metals ferrous as the Steel
We propose customize size (at the level of the thickness and of the hardness), average and small quantities and putting in sizes.
Our sizes possibilities
Width: 2 à 400 mm
Thickness : 0.01 - 6 mm
Our finishes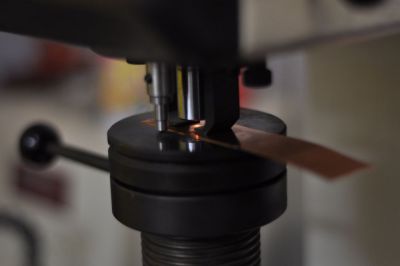 Put back in conformity of your strips (undulations, arrows)
Total or selective surface treatment (Tin plating, Argenture, Nickelage, Gilt)
Round edges
Tries of hardness

Deadlines
We make every effort so that these works do not exceed 8 days and as well as you quickly had it.
Do not hesitate to contact us, we shall give you the deadline to plan for your request.